To create an event type, first navigate to your Telloe dashboard.
1. Click Event Types.
2. Click Add Event Type.

1. Enter a name for your event type - this will be visible on your profile.
2. Enter a description for your event type.
3. Enter a meeting length.
4. Enter a gap length - clients will not be able to book in these time gaps.
5. Add event types - this is addressed in the next section.
6. Click the blue "Create" button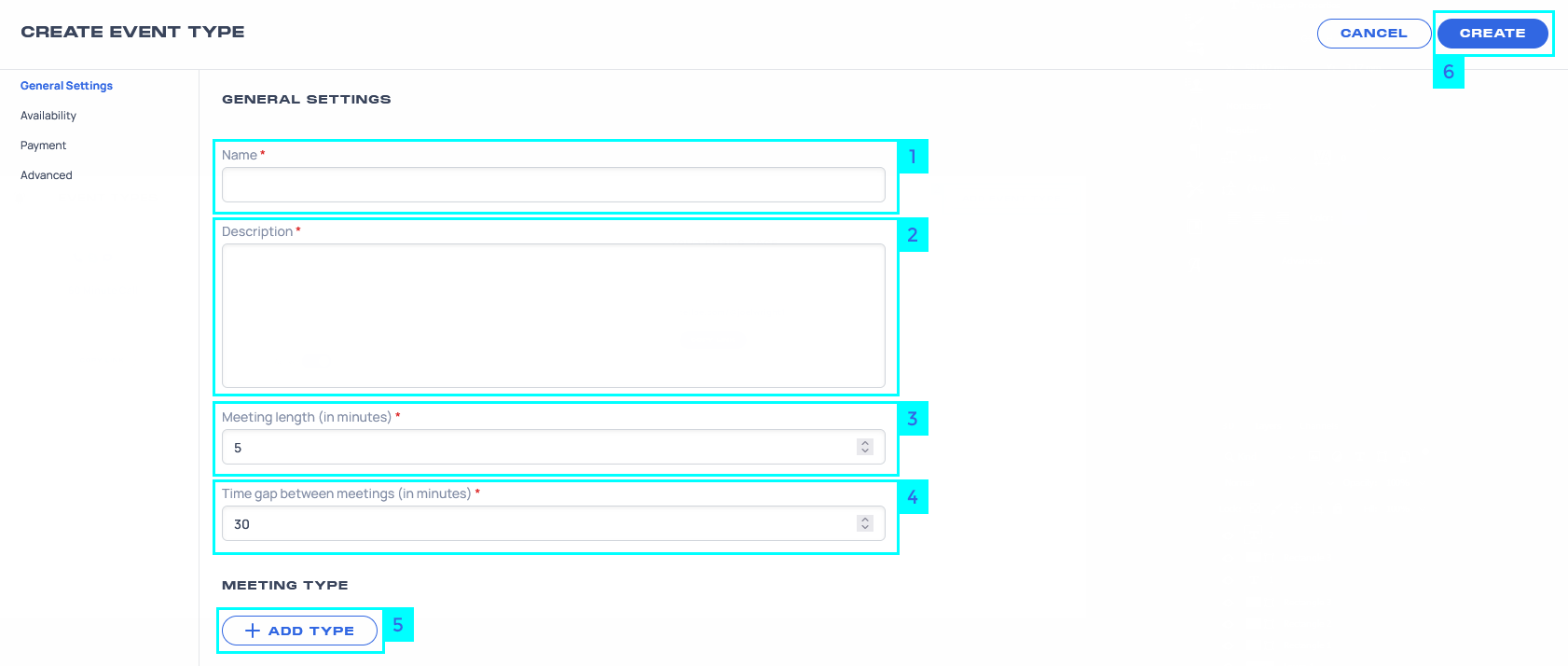 The 5 meeting types are as follows:
- Zoom (requires a Zoom meeting link)
- Face to Face (requires a location)
- Phone
- Skype
- Telloe Video Call
As shown below, Zoom and Face to Face require special inputs. For Zoom enter your Zoom meeting link. If you don't know how to find your Zoom meeting link, follow Zoom's guide. To meet face to face you need to enter a location for your clients.