You can easily share your Video Campaign with your target audience by sending the link.
The steps below will guide you in sending your video campaign by email.
1. Click Video Campaigns at the side panel in your Telloe Dashboard.
2. Click on Select template to choose from your existing video campaign templates.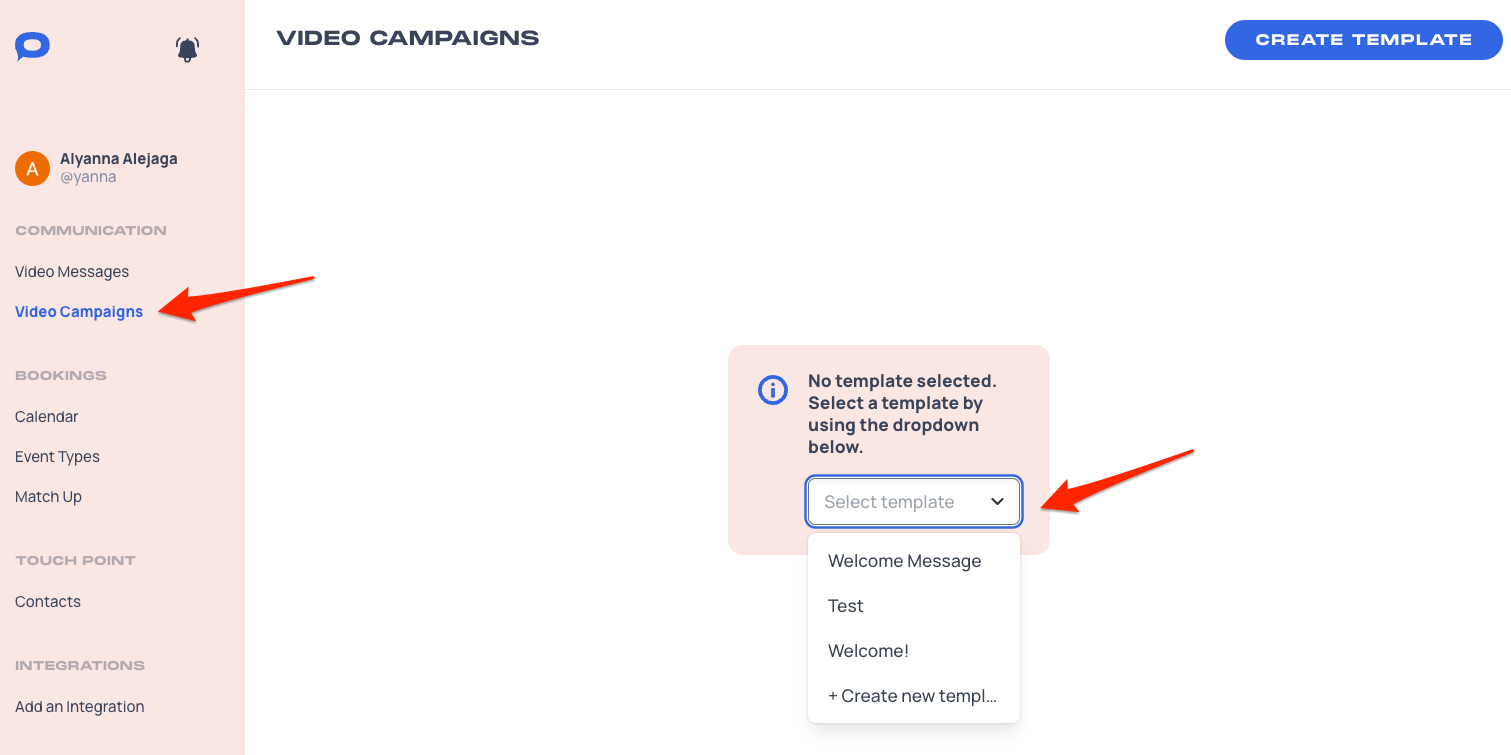 3. The preview of your video campaign template and the generated videos per contact will be shown on the next page.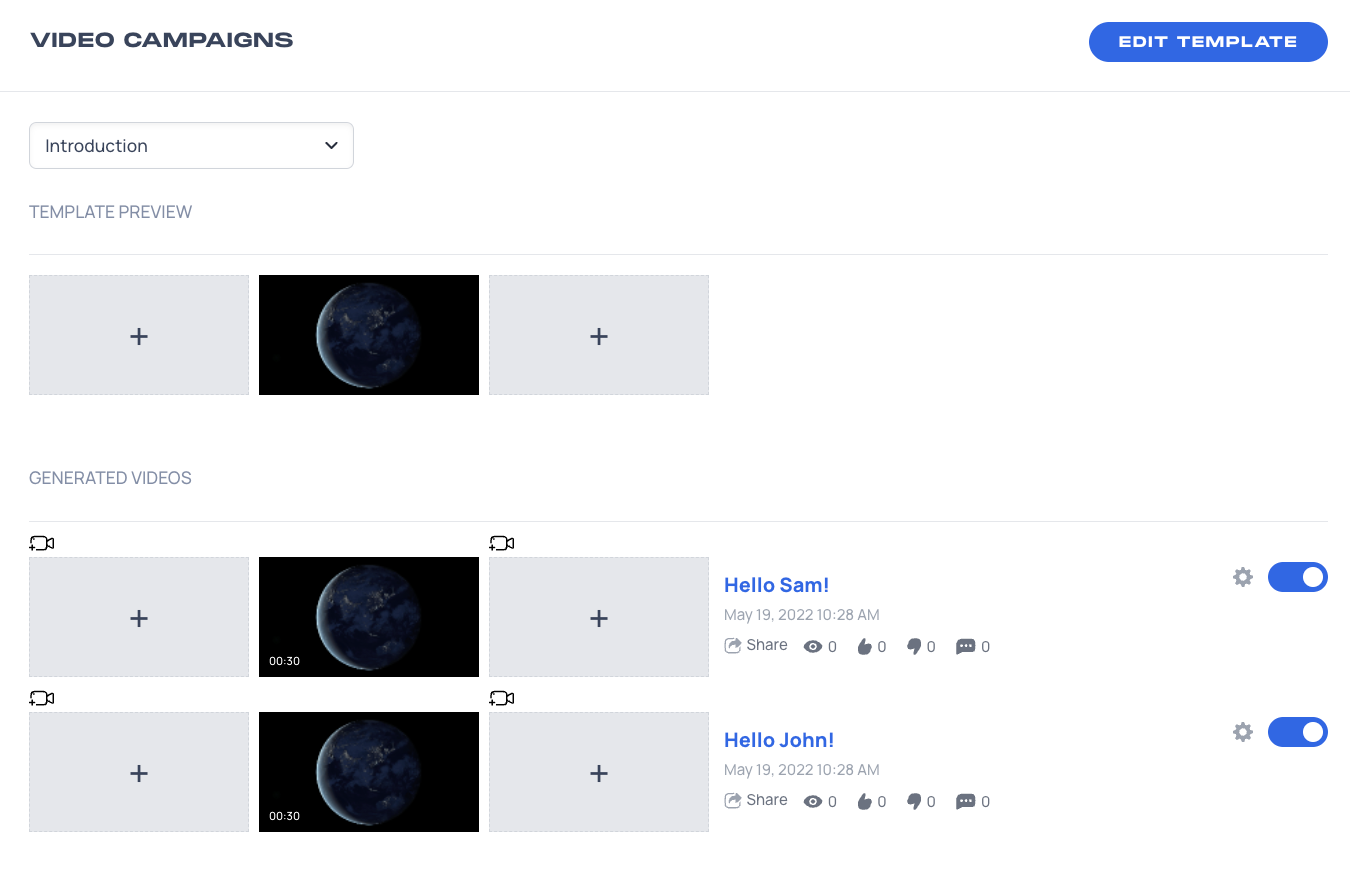 5. Under Generated Videos, find the video you want to share.
6. Hit the Share link and then choose either "Copy video link" or "Copy video for email."