To begin, navigate to your Telloe dashboard.
1. Click on your account name - this will take you to your profile settings.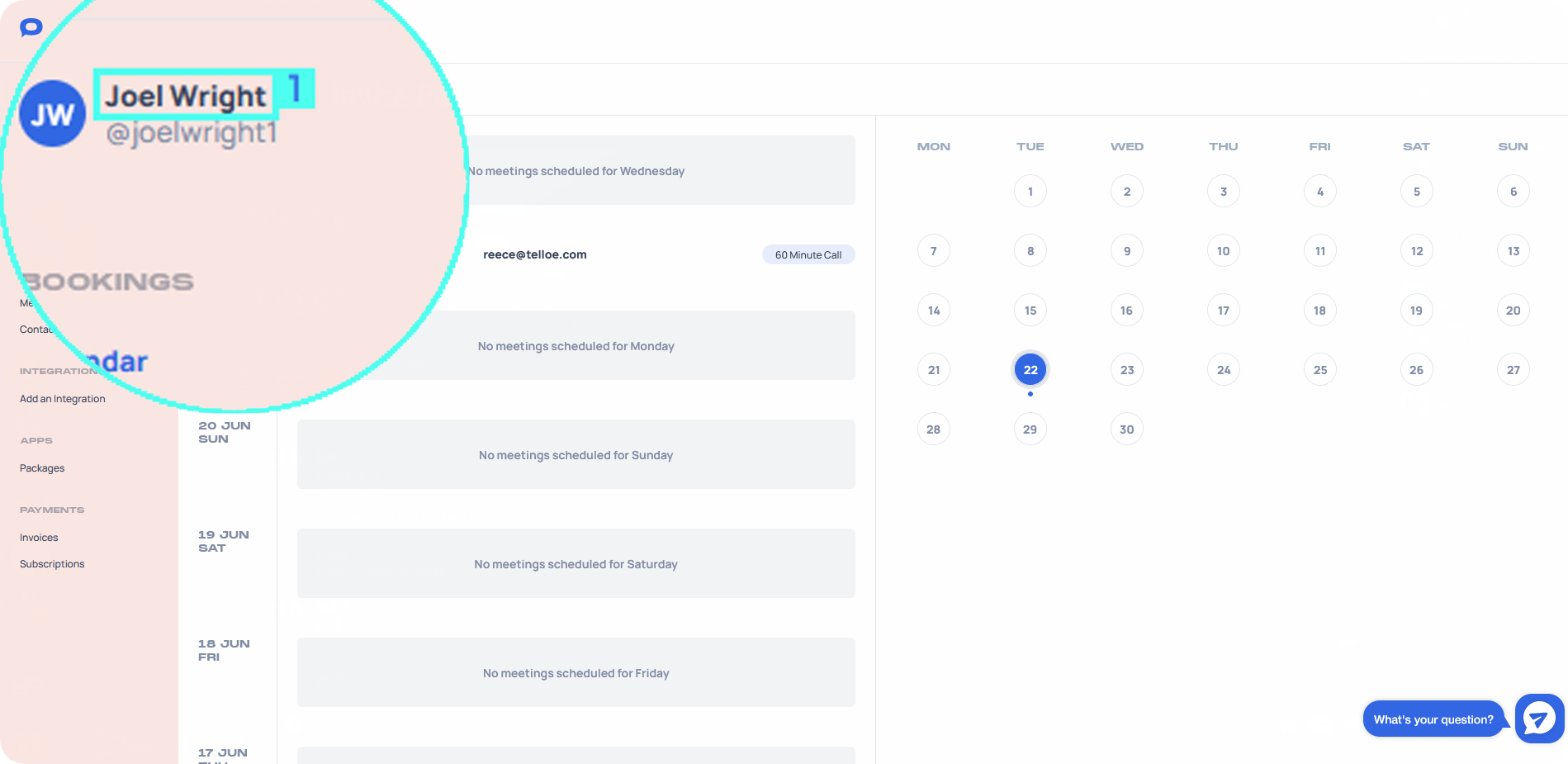 2. Click on Payout under "My Account".
3. Input or Update your identity settings - NOTE: You cannot change your country after setting it.
4. Input or Update your bank details - These details will be used to make payments to Telloe and take payouts from clients.
5. Press the blue "Save" button to save your payout settings