You can easily integrate and sync your LinkedIn Profile with your Telloe account.
This will enable you to track your activities on LinkedIn. The following information will be shown in Telloe:
My Last Activity
Number of Liked Posts
Number of Comments on Post
Number of Shared Post
LinkedIn Profile link
Link to the Recent Activity page
Below are the steps to integrate your LinkedIn account to Telloe:
1. Select Add an Integration at the side panel.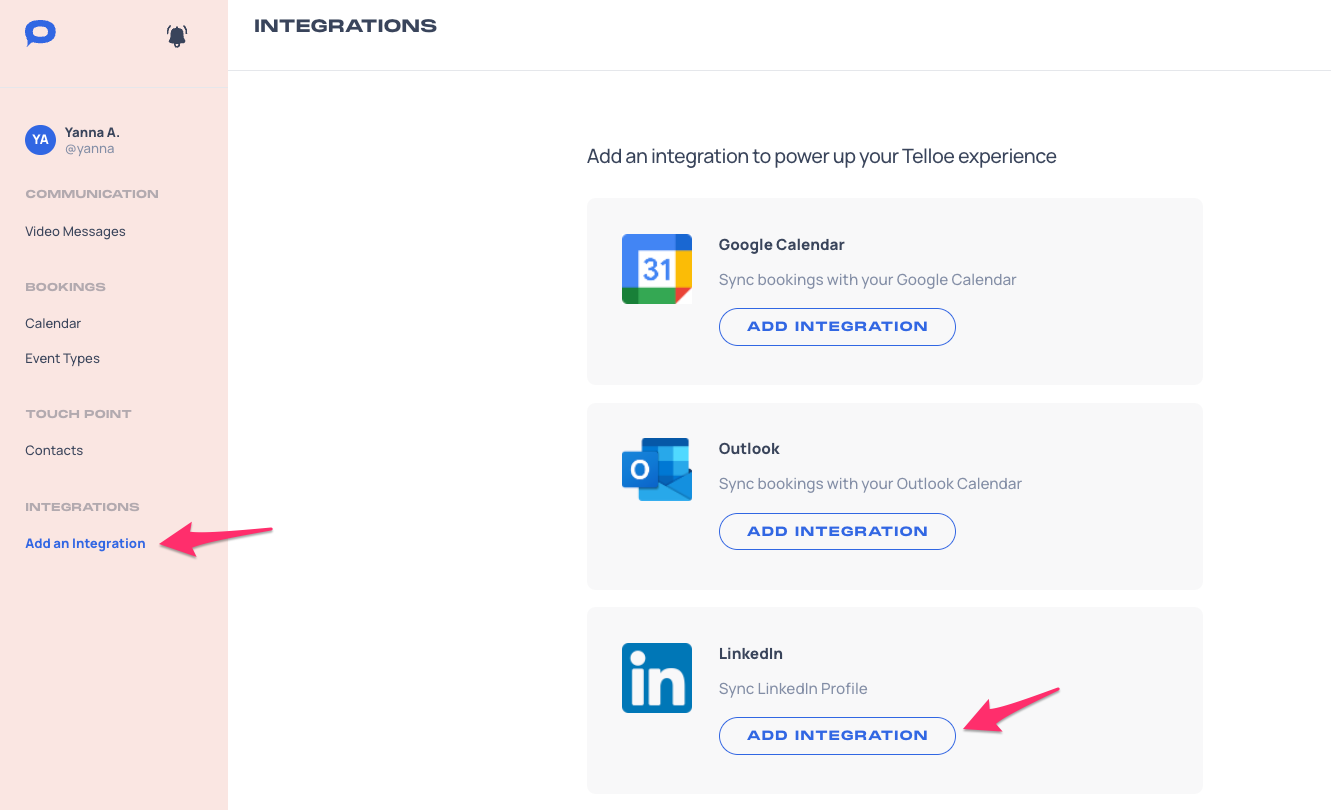 2. You will be redirected to the LinkedIn login page. Kindly enter your email address and password for LinkedIn.
3. Then hit Sign In.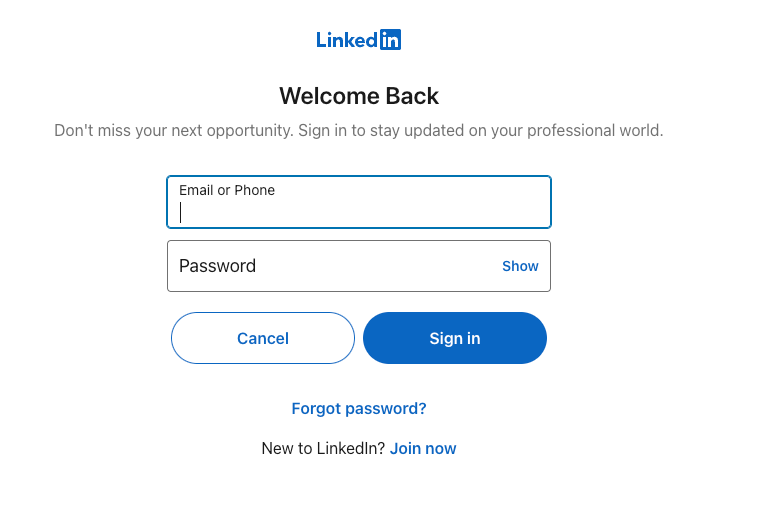 4. Once you are done, you will be redirected to the Add an Integration page again, but it should now say "Remove Integration" under LinkedIn.
LinkedIn is now an available option in your side panel.