Telloe's integration with LinkedIn will allow you to see the accumulated data of your LinkedIn activities.
To view this data, click LinkedIn on the side panel of your Telloe dashboard.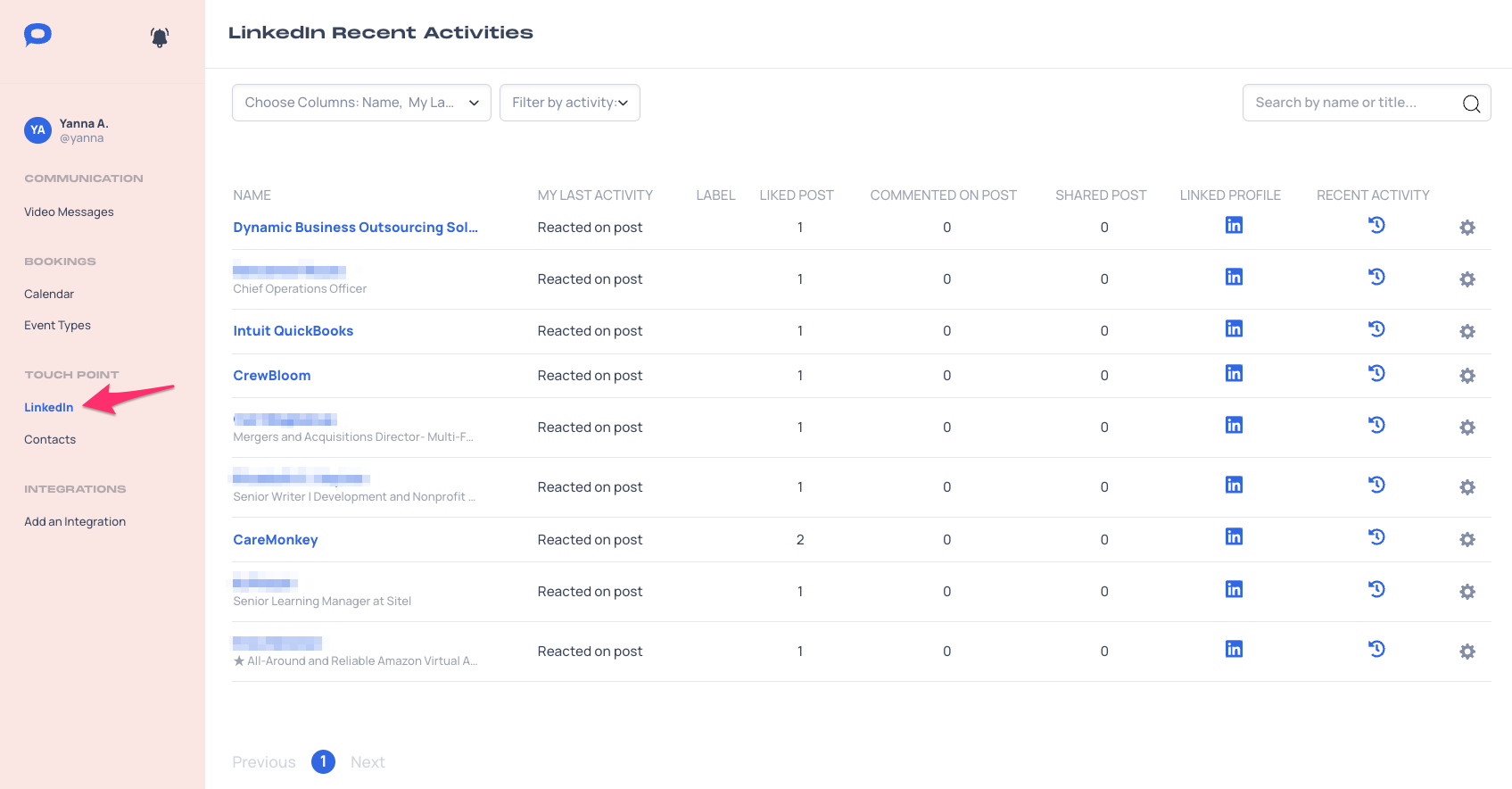 The LinkedIn Recent Activities data show the number of interactions you have with someone in your LinkedIn network and enables you to build rapport when engaging with them. The interactions that Telloe tracks are:
Last activity/interaction
Number of posts you have liked
Number of posts that you have left a comment on
Number of posts you have shared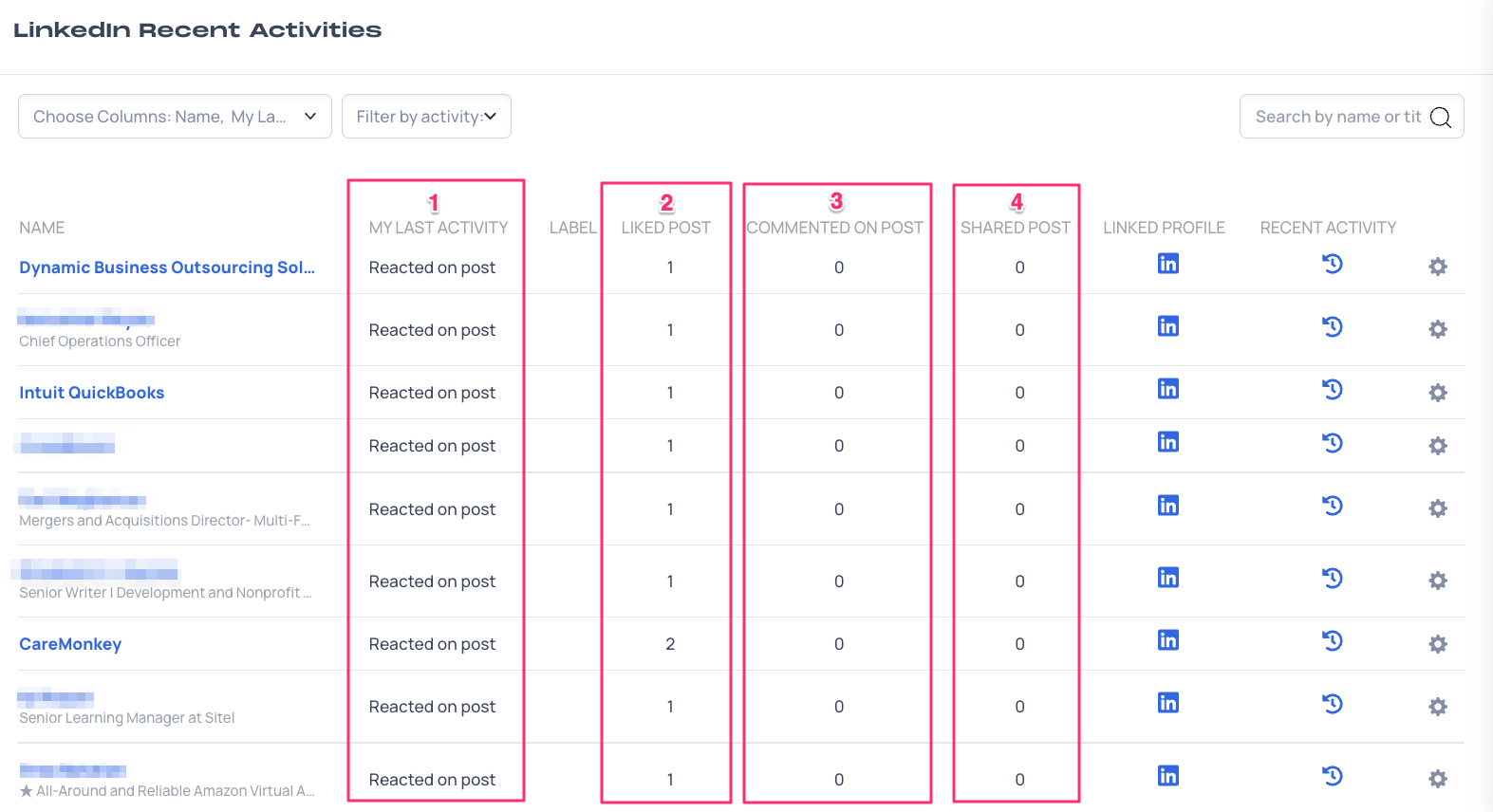 Before reaching out to someone, you can view their LinkedIn profile or their recent activities from your LinkedIn Recent Activities page by clicking the icon under the columns "Linked Profile" and "Recent Activity".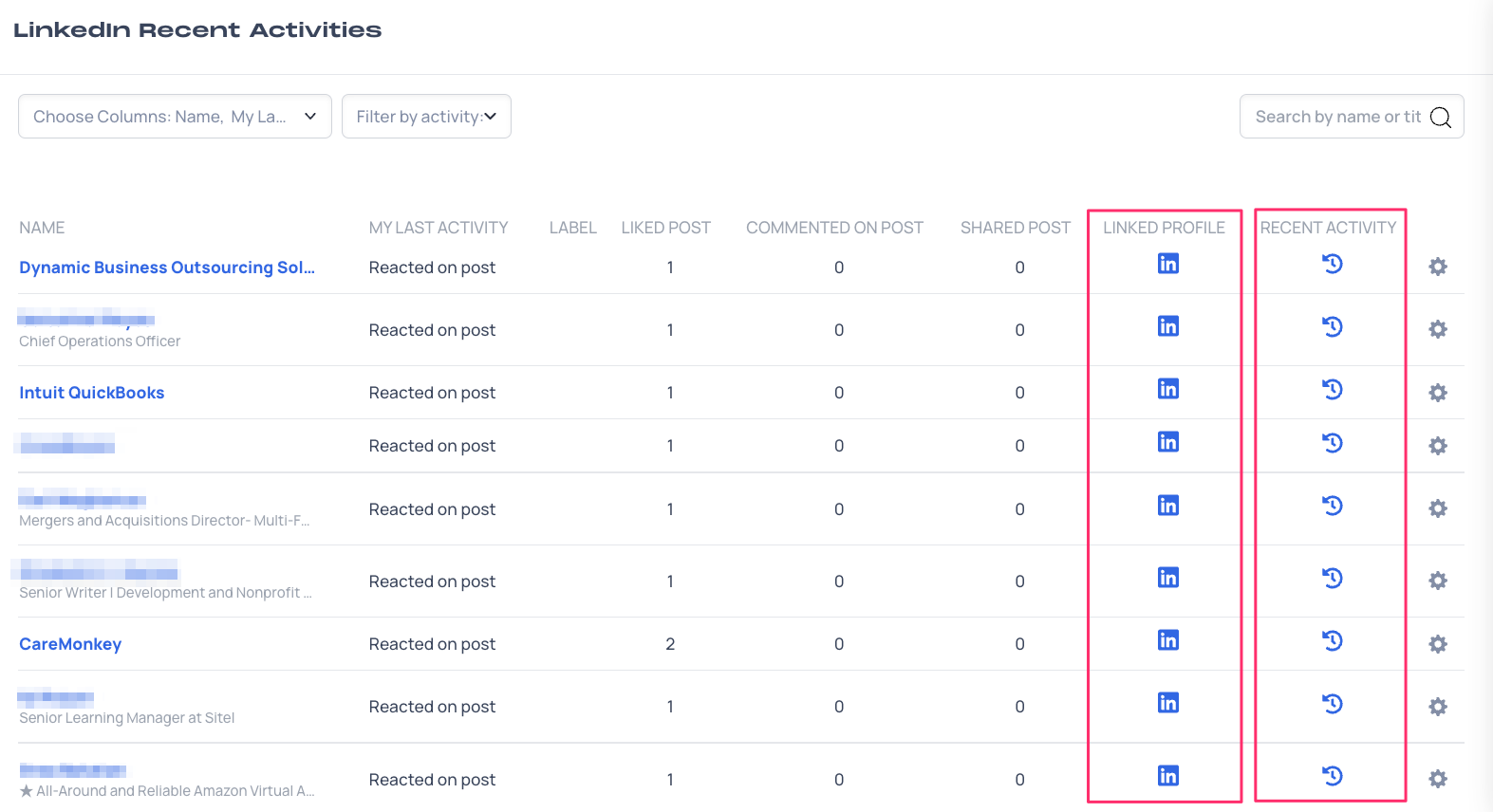 To start enjoying this feature, please follow the steps on this article to sync LinkedIn to Telloe.
Note: The LinkedIn data refreshes every 10-15 minutes.
Other Related Articles: