You can easily categorize your LinkedIn contacts by adding labels.
Labels allow you to classify and categorize contacts according to your criteria, such as the engagement level or the industry they belong to. This will help you identify and manage your important contacts.
Here are the steps on how to create and add labels:
1. Click LinkedIn on the side panel to open up your LinkedIn Recent Activities page will load.
2. Search for the contact you would like to add a label. You can type the name or title in the Search box on the upper right-hand side.
3. Click the gear icon on the right-hand side and select "Choose Label."

4. Click an existing label to select it.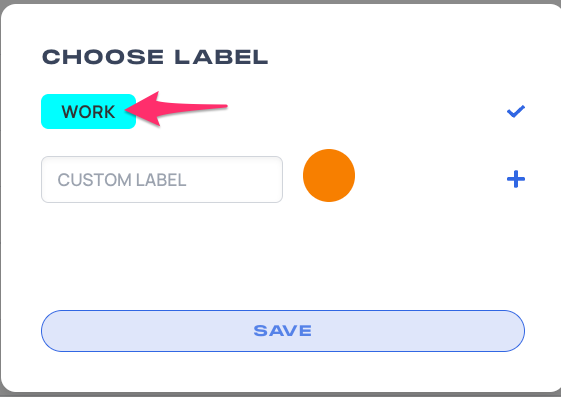 5. To add a new label, type your preferred label on the "Custom Label" field and you can click on the circle to select a color.
6. Hit Save to apply changes.