Your meetings booked on your Telloe Booking page shows up in your Telloe Calendar.
You can easily sync your Telloe calendar with your existing Google Calendar or Outlook to avoid double-booking and to be on top of your events and meetings.

To begin integrating Google Calendar or Outlook, please follow these steps:
1. Log in to your Telloe dashboard.
2. Click Add an Integration at the side panel.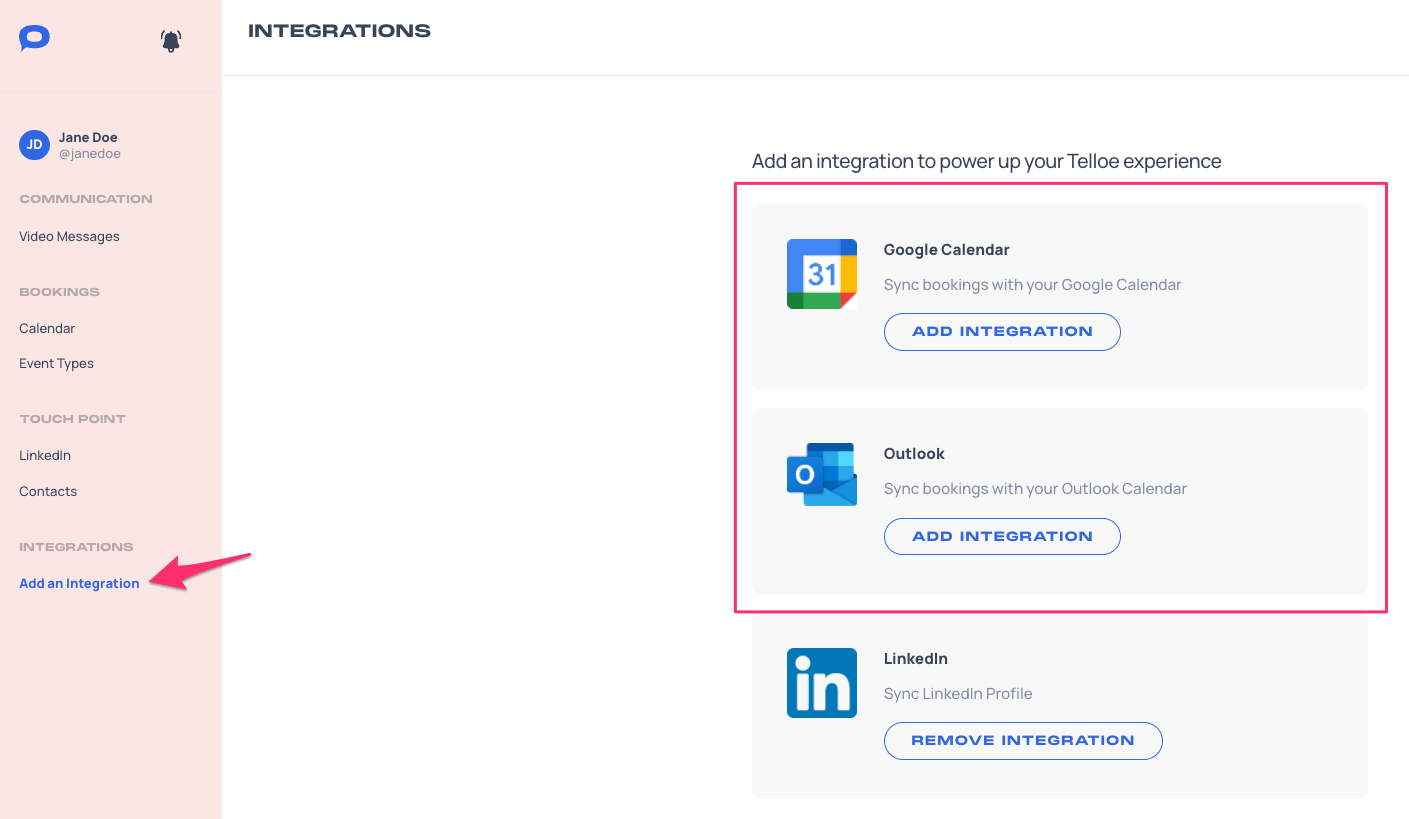 To integrate Google Calendar, click Add Integration under Google Calendar.

This will redirect you to the Google login page prompting you to select your Google account or to enter your Google email and password.
Telloe needs your permission to connect with your Google account. Hit Continue to authorize the integration.

To integrate Outlook, click Add Integration under Outlook.

You will be redirected to the Microsoft login page. Please enter your Outlook or Microsoft email and password.
Telloe needs your permission to access your Microsoft calendar. Hit Yes to finish the integration process.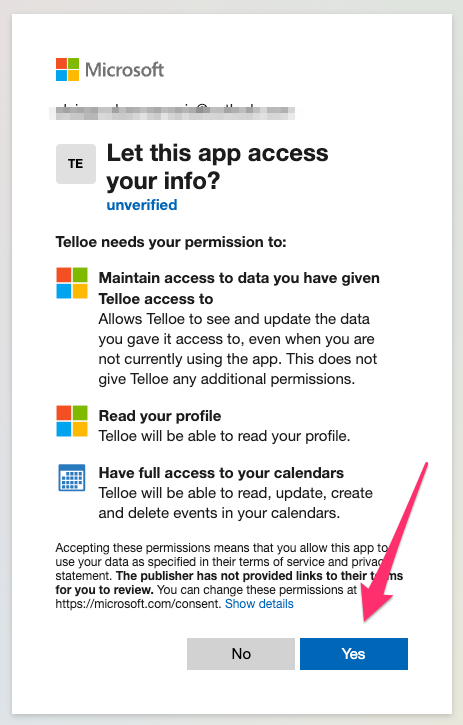 After the integration is all set up, you can view your booked meetings and events from your Telloe booking page and Google Calendar or Outlook on your Telloe calendar.