You may add contacts one at a time, but you can import them from a CSV file if you want to add multiple contacts at once.
Your CSV file can include the following columns:
First Name
Last Name
Email (required)
Phone Number
Tags

When importing a contact with multiple tags, you can separate the tags using a comma.
To import contacts, please follow these steps:
1. Click Contacts on the side panel.
2. Click Import on the upper right-hand side.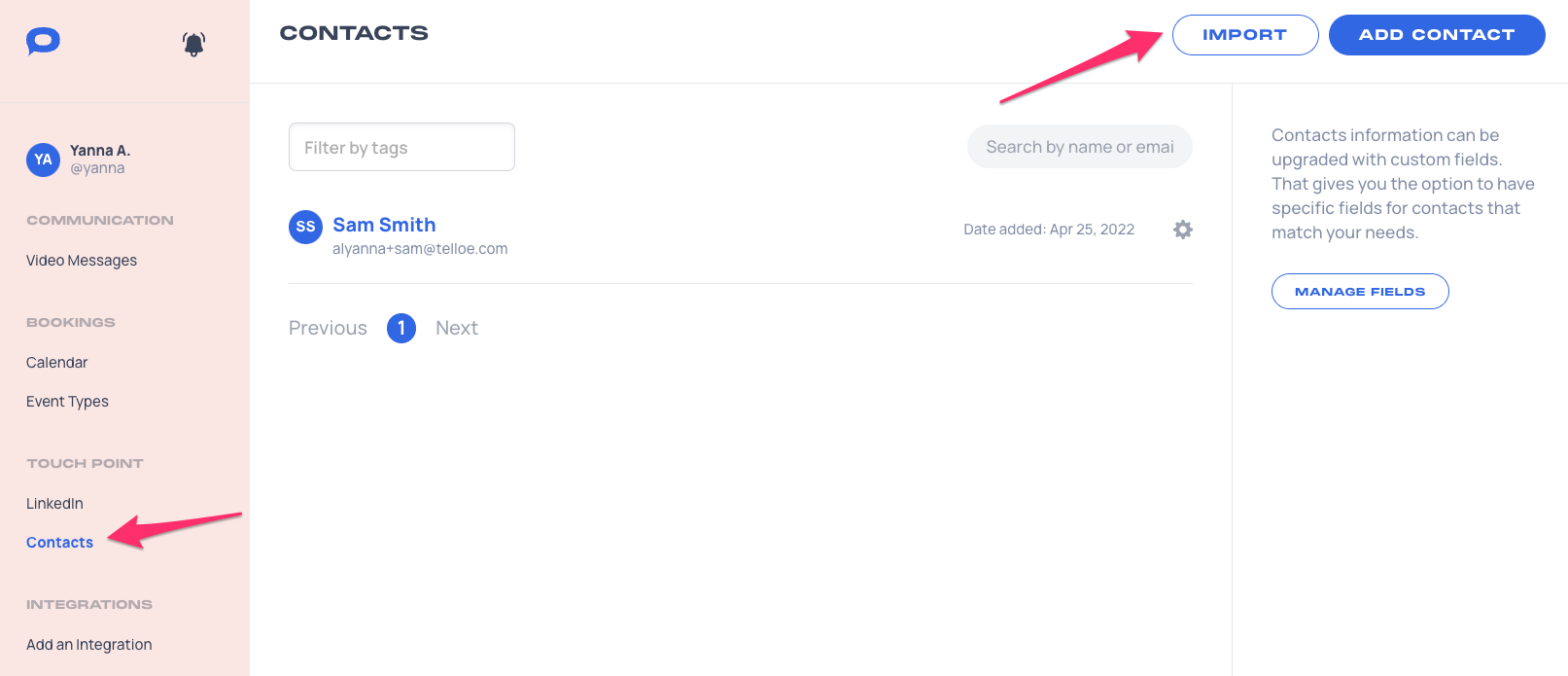 3. Click on "Click here to import CSV file to open". Select your desired CSV file.
CSV files can be exported from Excel and other spreadsheet programs.

4. Match the columns in your CSV file to the contact headings in Telloe.
5. Press the blue "Next" button.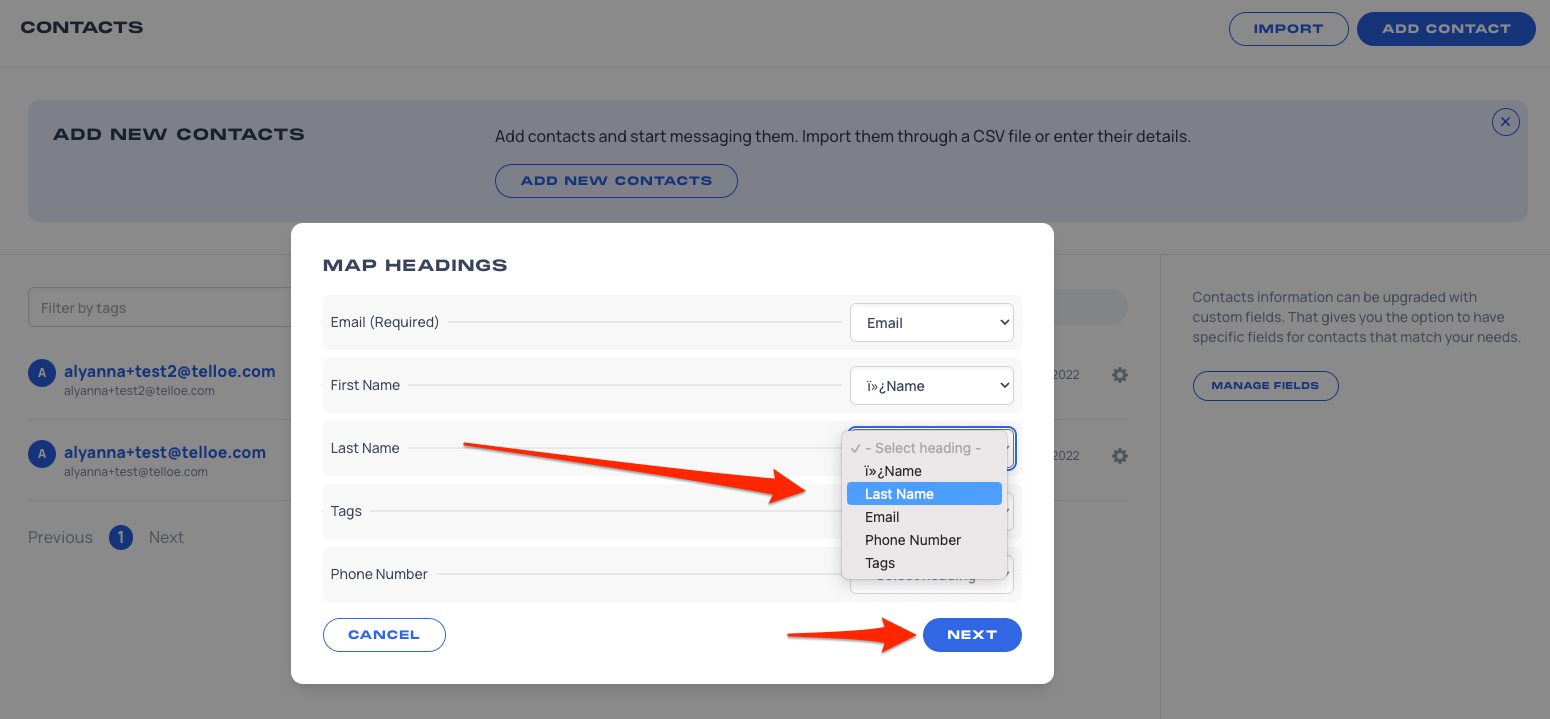 6. A preview of the contacts will be shown. Press the blue "Import" button.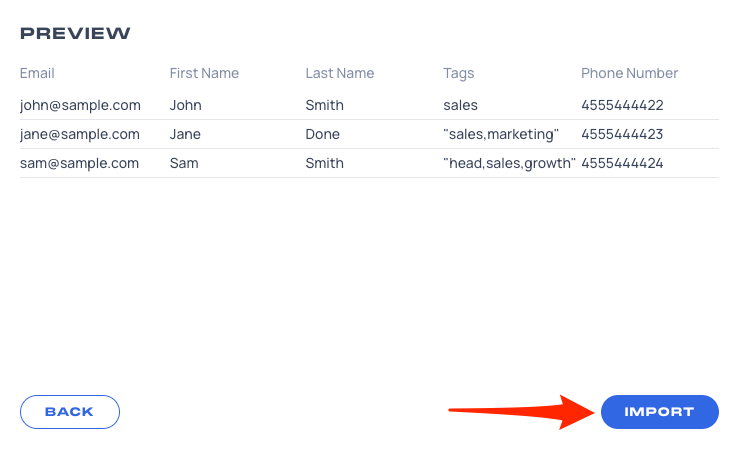 8. All contacts imported will now appear on your Contacts page.