To create a booking on behalf of a client or clients, navigate to your Telloe dashboard.
1. Click Calendar.
2. Click on the date you wish to make a booking on - if you can't see your desired date, don't worry, pick a random date, we'll address this soon.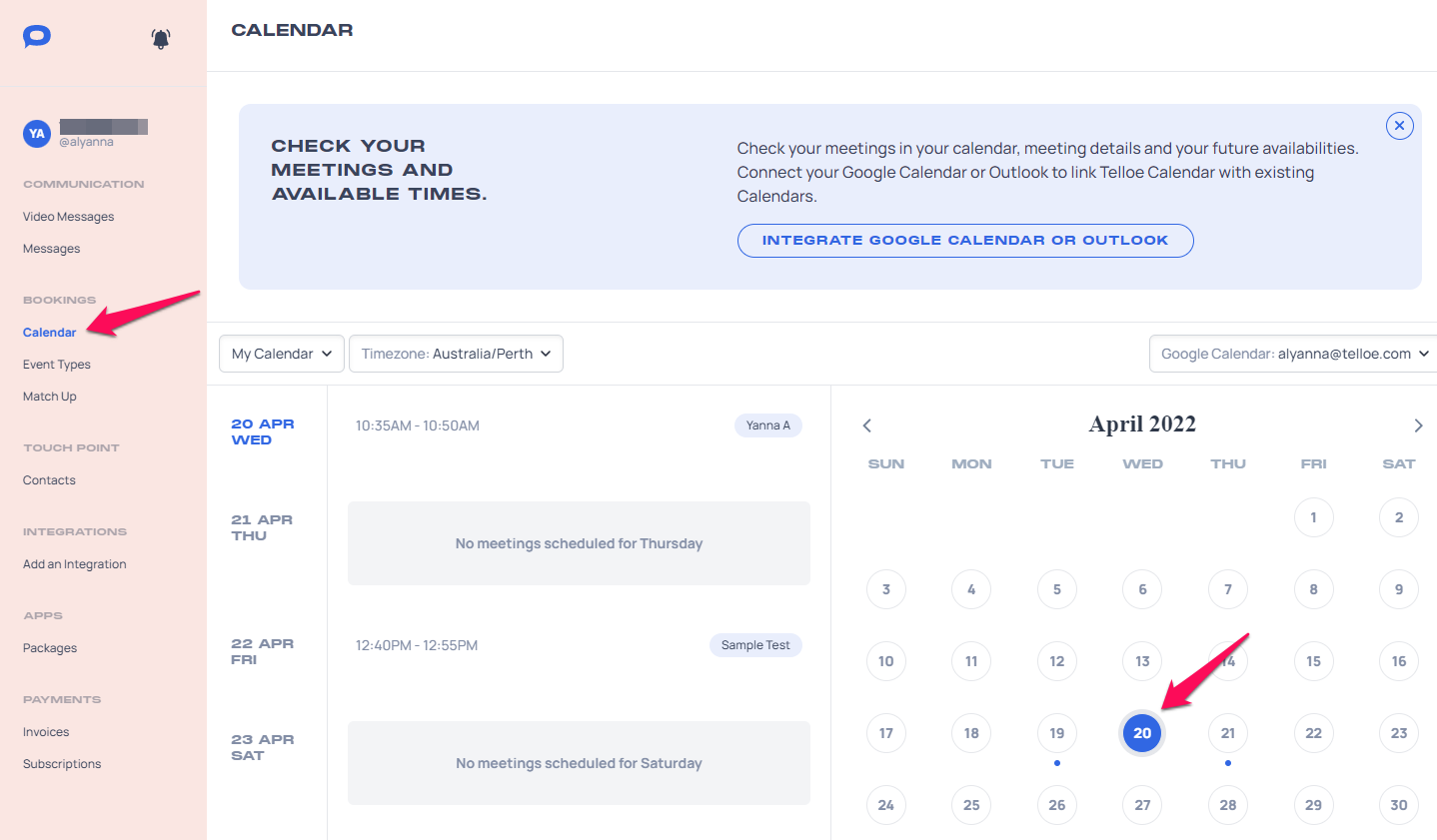 2. Use the arrows to navigate forwards or backwards in time to book your meeting on your desired date.
3. Right click a time slot and click Create booking.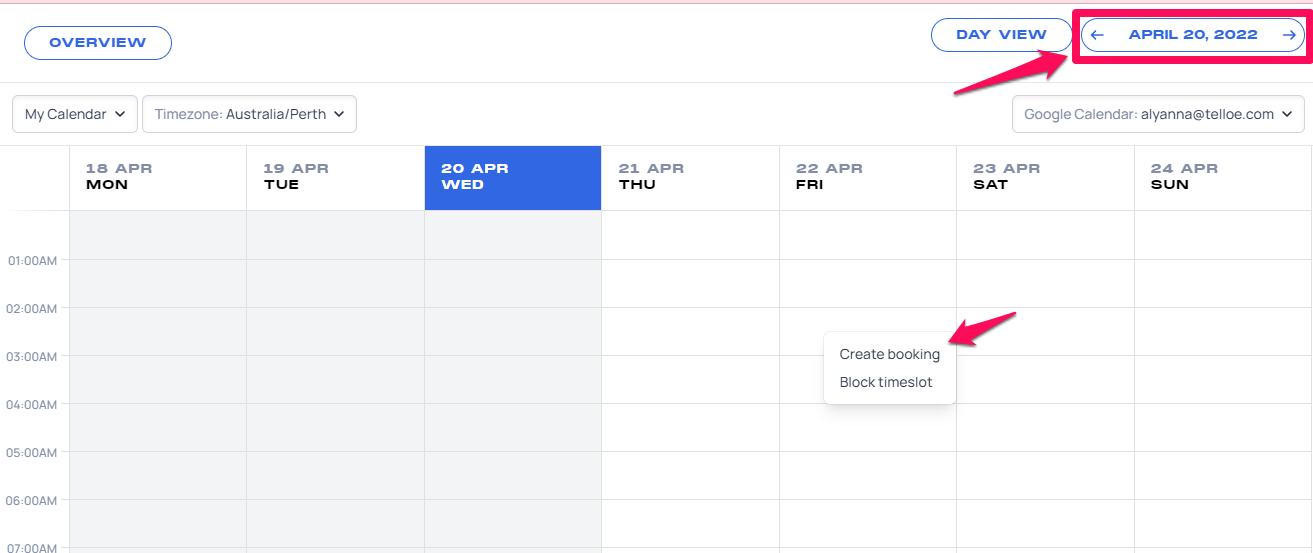 4. Enter a name for the booking.
5. Choose your desired Event Type from the dropdown.
6. Change the date if you haven't already.
7. Select your timezone from the drop down.
8. Select the time.
9. Enter your desired guests.
10. Choose your desired meeting type from the drop down.
11. If you wish to make a recurring booking, check the Recurring checkbox and select the days of the week (or month) which you want to meet on and enter the date you wish for the arrangement to end.
12. Add notes to your booking - what are you going to discuss?
13. Click Add Booking.
You have now created a booking on behalf of a client or clients. Any invited guests will receive an email informing them of their upcoming booking with you.