To being importing contacts, navigate to your Telloe dashboard.
1. Click Contacts.
2. Click Import.
Click on the text to open a file select window. Select your desired CSV file. CSV files can be exported from Excel and other spreadsheet programs.

1. Select the heading in your CSV file which corresponds to the contact email, first name and last name.

1. Press the blue "Next" button.

1. Here all contacts from your CSV file will be displayed.
2. Press the blue "Import" button.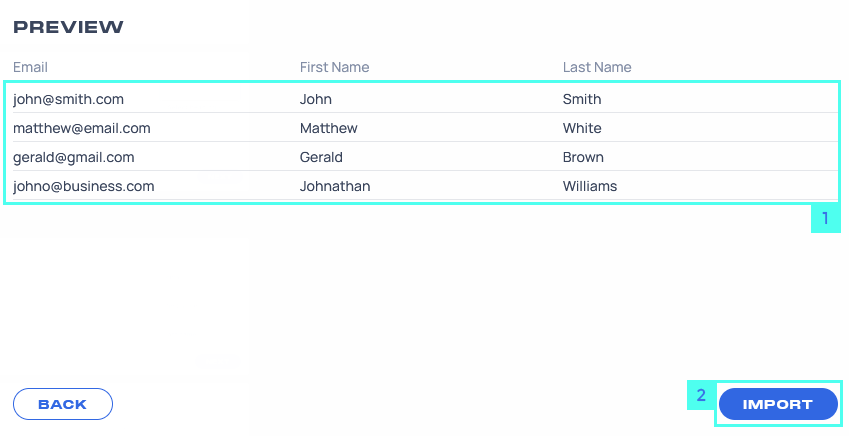 1. All contacts imported will now appear in your contacts page - to use Telloe, your contacts must access their emails and accept your invitation.