To make a booking using the booking widget, navigate to the Telloe homepage.
1. Click the Book widget in the bottom left.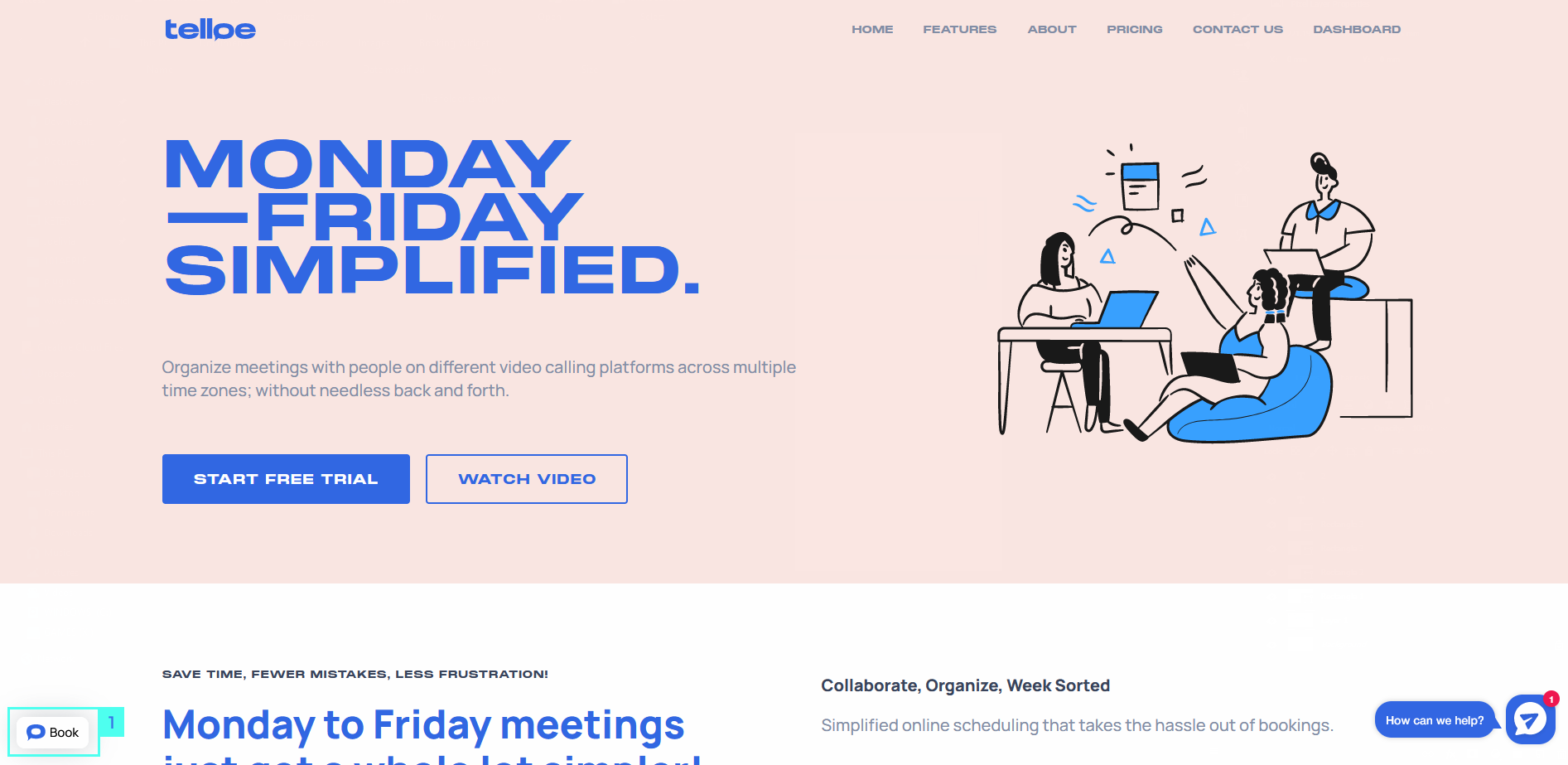 1. Select your timezone from the drop down.
2. Select your desired meeting time from the array of times and dates.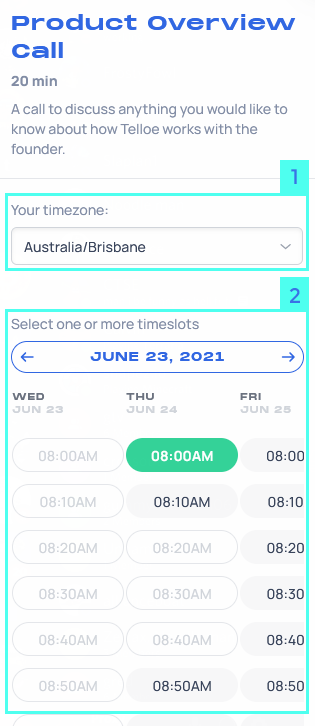 Scroll down and click the blue "Continue" button.

1. Enable/Disable recurring bookings, for more information read the third section of Making A Booking.
2. Select your booking type from Telloe Video Call, Skype or Phone.
3. Press the blue "Continue" button.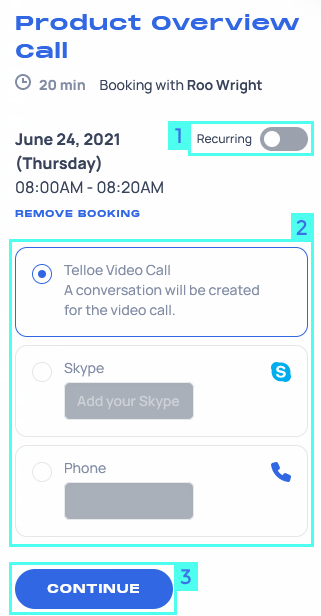 1. If you wish to book as a guest without creating an account, enter your first name, last name and email and click the blue "Book as Guest" button.
2. If you already have an account with Telloe, enter your email and password and click the blue "Login and Book" button. Or, login using Facebook or Google.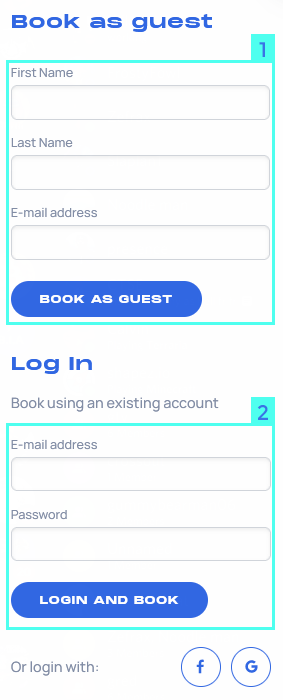 If everything goes well, you will receive a message telling you your booking is confirmed and an email will be sent to your email address where you can join Telloe to access your calendar.